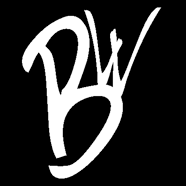 (Robertson, Duncan and Reid)
Clan Donnachaidh is the only Scottish clan that still uses its Gaelic name. Its principal surnames are Robertson, Duncan and Reid, (plus many sept names including: Collier, Connachie, Dobbie, Donachie, Duncanson, Hobson, Inches, MacConachie, MacInroy, MacIvor, MacRobert, Robbie, Robson, Roy, Stark and Tonnochy). The clan's heartland is in Perthshire and the neighbouring counties.
The first chief was Donnachadh Reamhar, which translates to Stout Duncan. Hence his clan was called the Clan Donnachaidh, the children of Duncan. He was said to be a close adherent of King Robert Bruce and he called his son and heir Robert after the great king. Clan Donnachaidh is traditionally listed among the clans present at the Battle of Bannockburn.
The 4th chief, another Robert, captured the assassins of King James I. For this he was awarded a royal charter for his lands granted in 1451, a thousand square miles of beautiful Highland country that included Lochs Tay and Tummel, the Fairy Mountain Schiehallion, and stretched as far as the gates of Perth. His successor was named in his charter 'Alexander, Robert-son' and from then the chiefs and their descendants used the name Robertson.
The historian Robert Scott Fittis wrote 'The Robertsons of Athole were long esteemed the best swordsmen in Scotland, and their prowess, under the royal banner, mainly contributed to the brilliant triumphs of Montrose.'
The clan fought in all three Jacobite Risings. In 1689, Alexander, the Poet Chief, was the first to raise his sword for King James. In the '15, the Earl of Mar said that Struan's brigade was the strongest in his army and, aged 75, Alexander brought his clan south to fight at Prestonpans. At Culloden, as part of the Atholl Brigade, they suffered terrible casualties and the clan lands were forfeited.
The Clan Society was first formed in Edinburgh in 1823 and refounded in 1893. Activity between the two world wars was largely confined to annual dinners but there was a revival in 1948. By the 1960s, the Society had settled its headquarters in the old clan lands at Bruar where it built a museum to preserve the heritage of the clan.
For more information on Clan Donnachaidh go to: https://www.donnachaidh.com




Alexander Gilbert Haldane Robertson of Struan,
23rd Chief of Clan Donnachaidh